Latest Trump Mobile USA News
---
THE TRUMP MOBILE REACHING NEW LEVELS

After meeting Honorary Annie-Marie Delgado on Fox & Friends show,
things started snow balling when she took us under her wings.
She is the RNC HQ Manager, and a long time close friend and associate for ten of years of Mr. Trump,
she is also believed to be one of the forces that made Florida go in favor of Trump. We all know what it meant.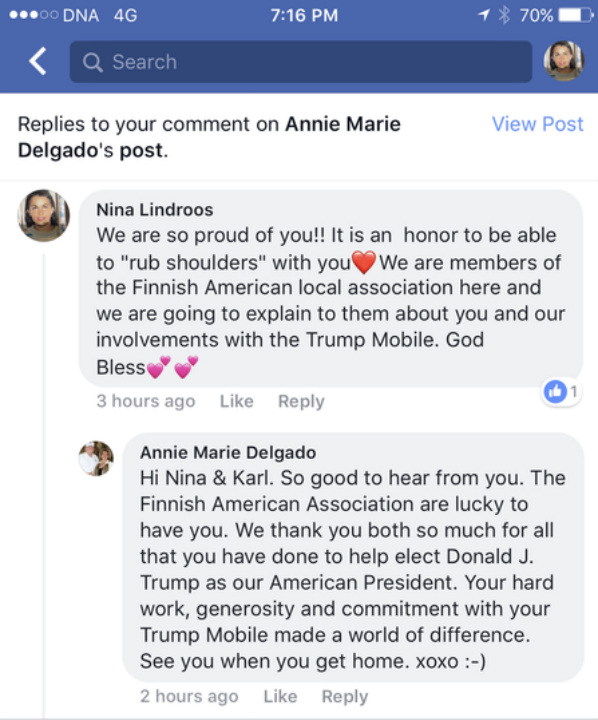 WE ARE GETTING THERE! THANKS ANNIE!

We attended the Republican Club of Central Palm Beach County June 2017 where we met the bestselling author
and the man, who created President Trump Mr. Roger Stone and a lot of other Republican dignitaries.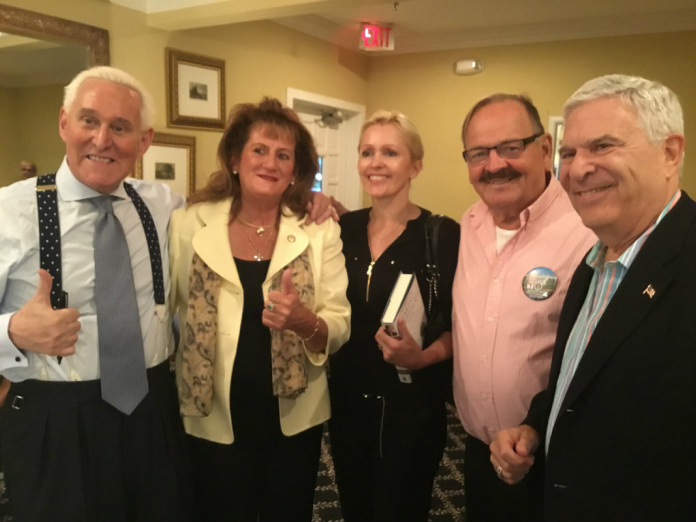 Our friend Annie Marie Delgado, quoted to be by the President, a lady making America great again.
We are proud to call these people our friends and supporters of our mission with The Trump Mobile.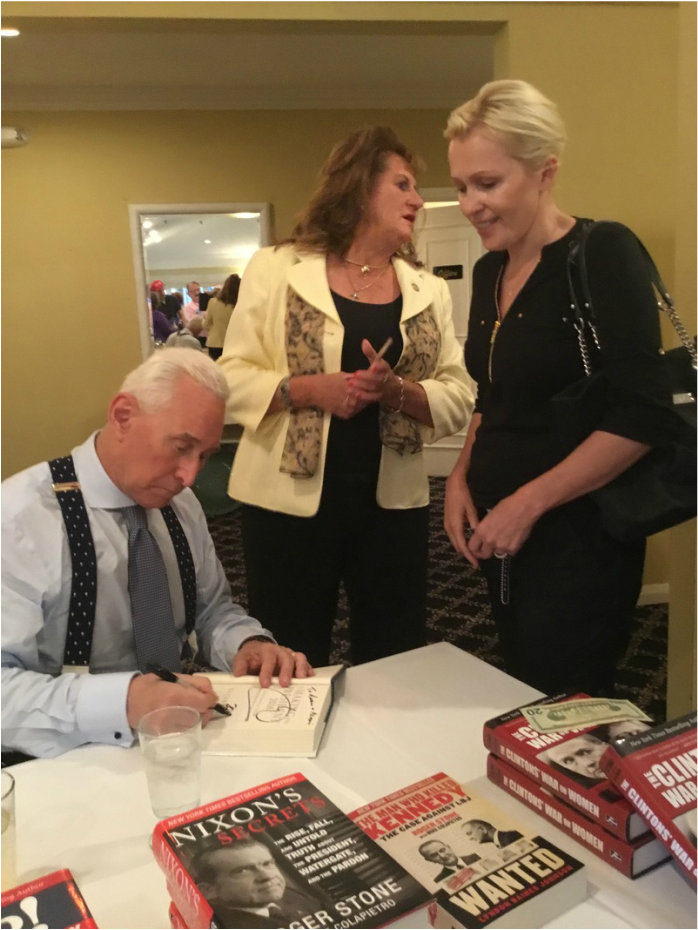 Roger Stone the author of several best sellers from Nixon's Secrets to the latest The Making of the President 2016.
Maybe the best known strategist and lobbyist in the USA that Trump Mobile Owners can call as a friend.
---
HIS 71ST BIRTHDAY


Celebrating President's 71st birthday and the Flag Day in Taverns, Lake County Florida.
What a great get together. We had also decided to start to support Annie- Marie to get
Carla Spalding elected November 2018 from the important Fla 23rd district to congress by adding our exposure.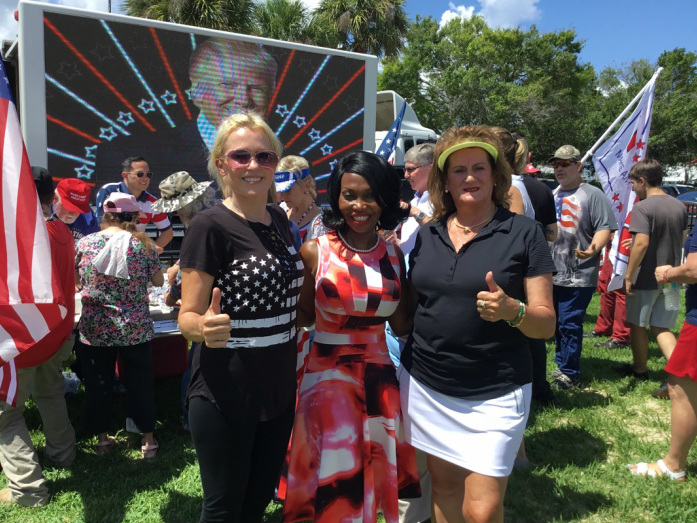 Carla Spalding with Trump Mobile Owners and "The Trump Mobile Guru" Jorma Puranen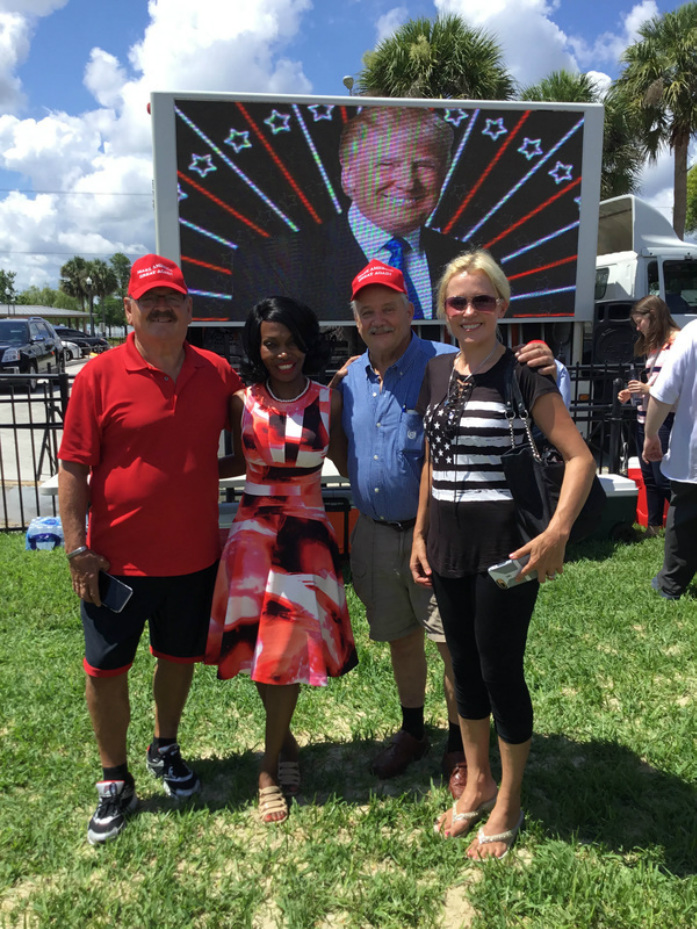 The Trump Mobile wishes: Happy Birthday Mr. President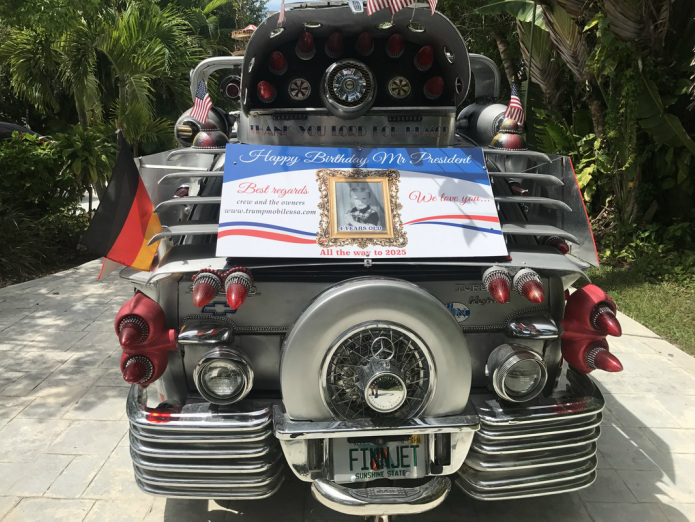 Carla Spalding for U.S. Congress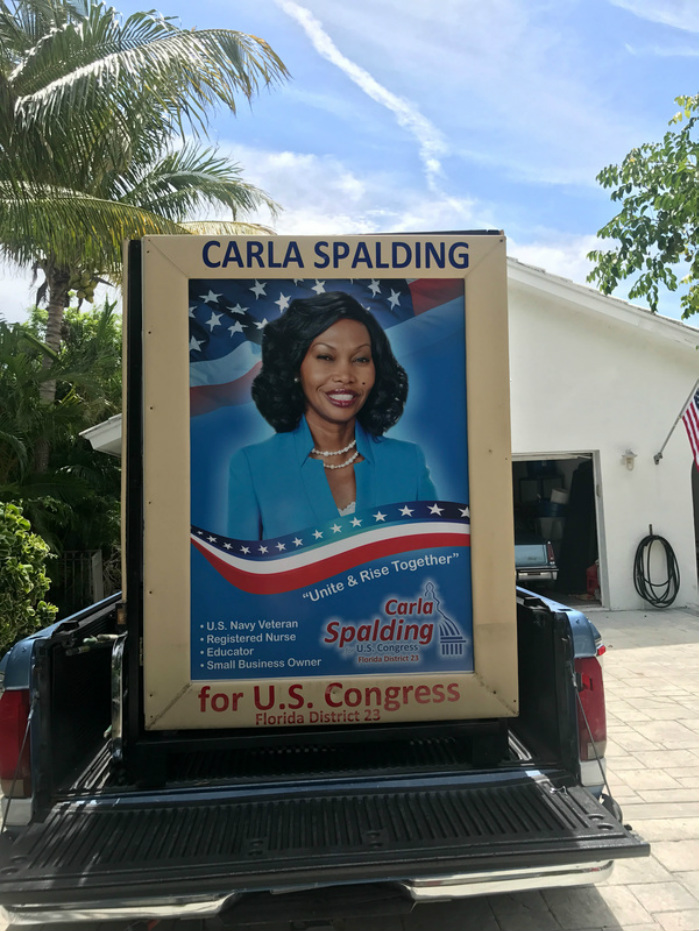 What a day with Annie and Cheryl Hall, who made it all possible.
We met Carla, congressmen, governor candidates, a lot of great people
and Trump supporters and we had lot of fun.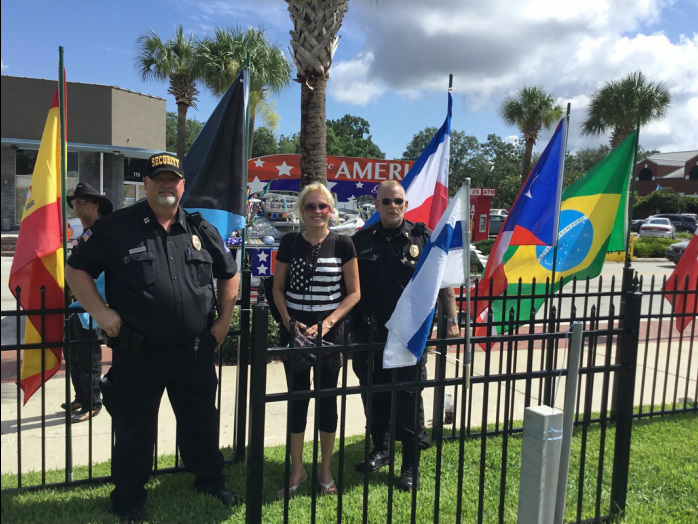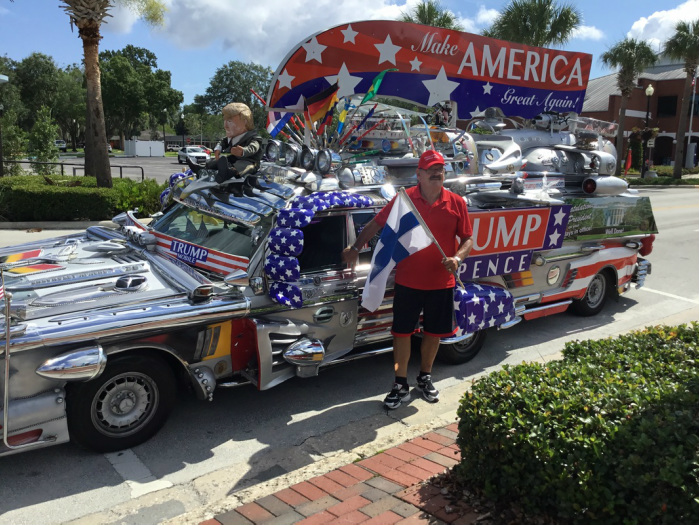 Also one of our highlights was meeting Maurice Symonette, what a talent, and his "crew" blacks for Trump.
A/k/a Michael, a talk show performer, radio and TV person from Miami made a great impression and we bonded immediately.
We agreed to attend with The Trump Mobile his major free concert on Biscayne Blvd next to Bayside September 22-24
with American megastars, like Stevie Wonder, La Toya Jackson, Garth Brooks and many more,
the Mayor of Miami and lot of politicians AND WHO KNOWS HE HAS INDICATED MAYBE TO COME??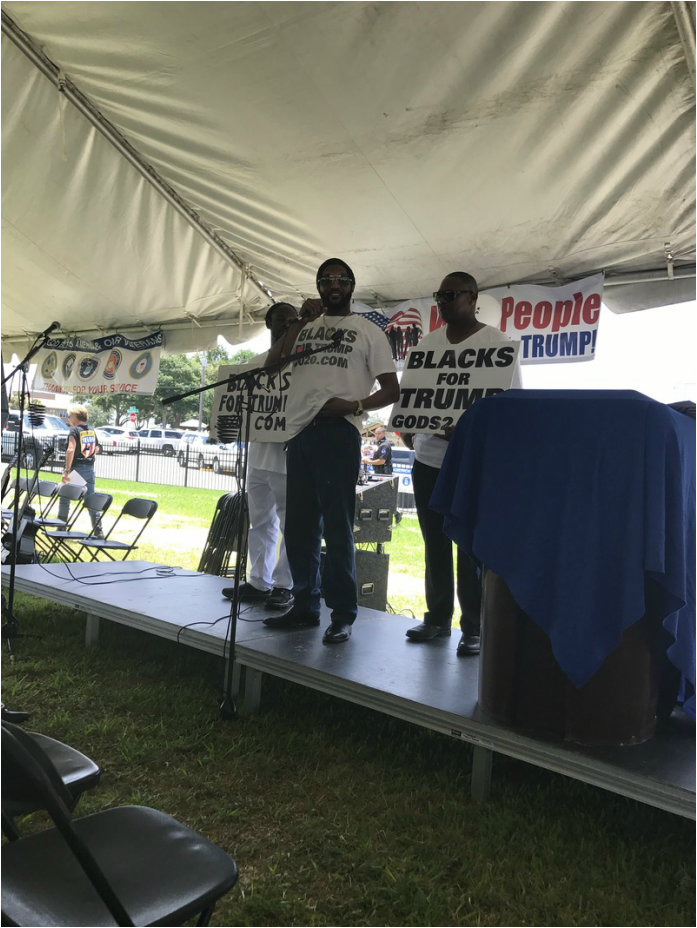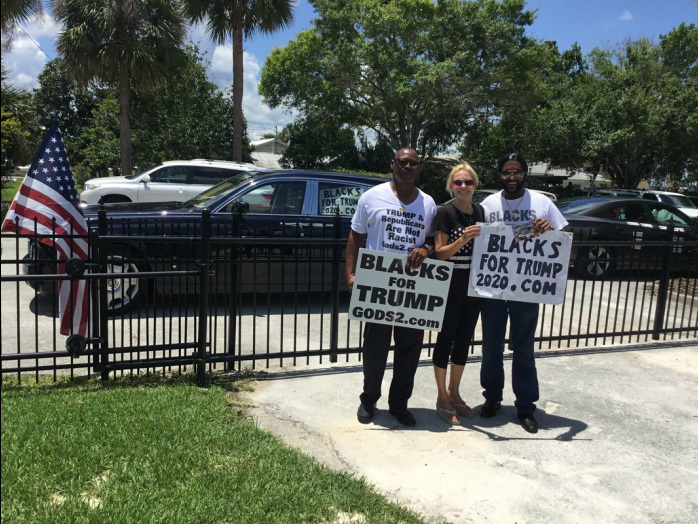 We had a pleasant trip both ways promoting the President and Carla


---
LEAVING FOR EUROPE LATE JUNE 2017


Meanwhile our Trump Mobile is in for well needed maintenance after almost two years on the road
and the main goal completed. The vehicle to be ready and fresh when Annie-Marie needs us and
at the flip of her finger and to be ready for Maurice mega party in Miami. Meet you there….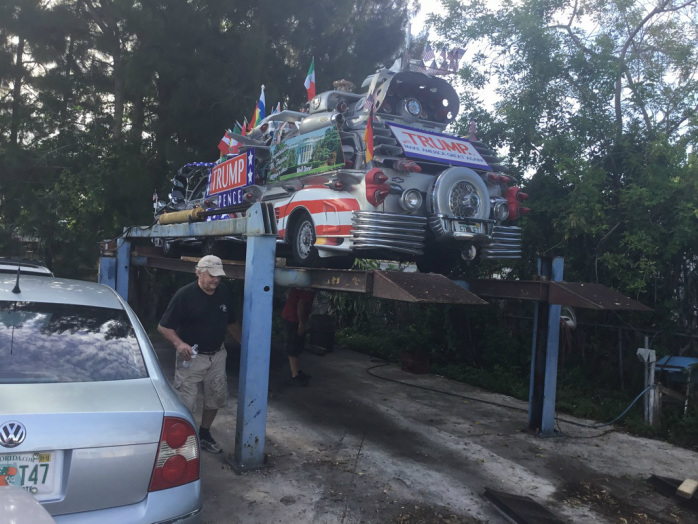 Jorma Puranen supervising the Trump Mobile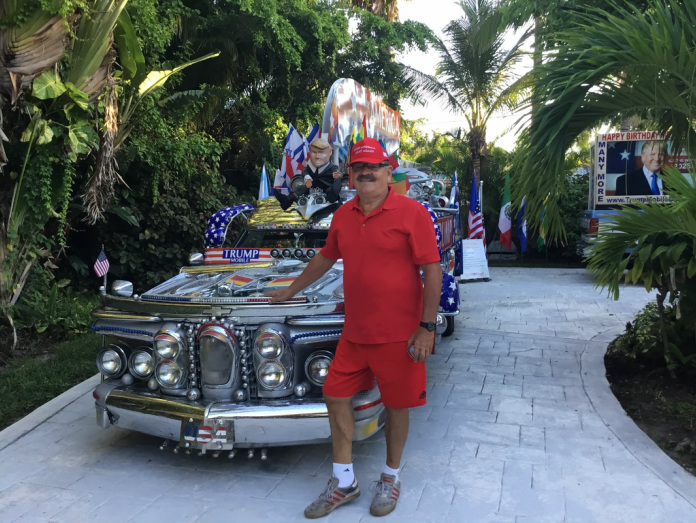 We will be back in Florida middle of September after touring few countries staying mainly in Finland
where we are about to attend the National Finnish American Association hosting a lot of fellow Americans
and where we will of course be promoting POTUS.


Nina and Karl